XLR expansion strategy continues to accelerate with new state-of-the-art aviation centre at Liverpool John Lennon Airport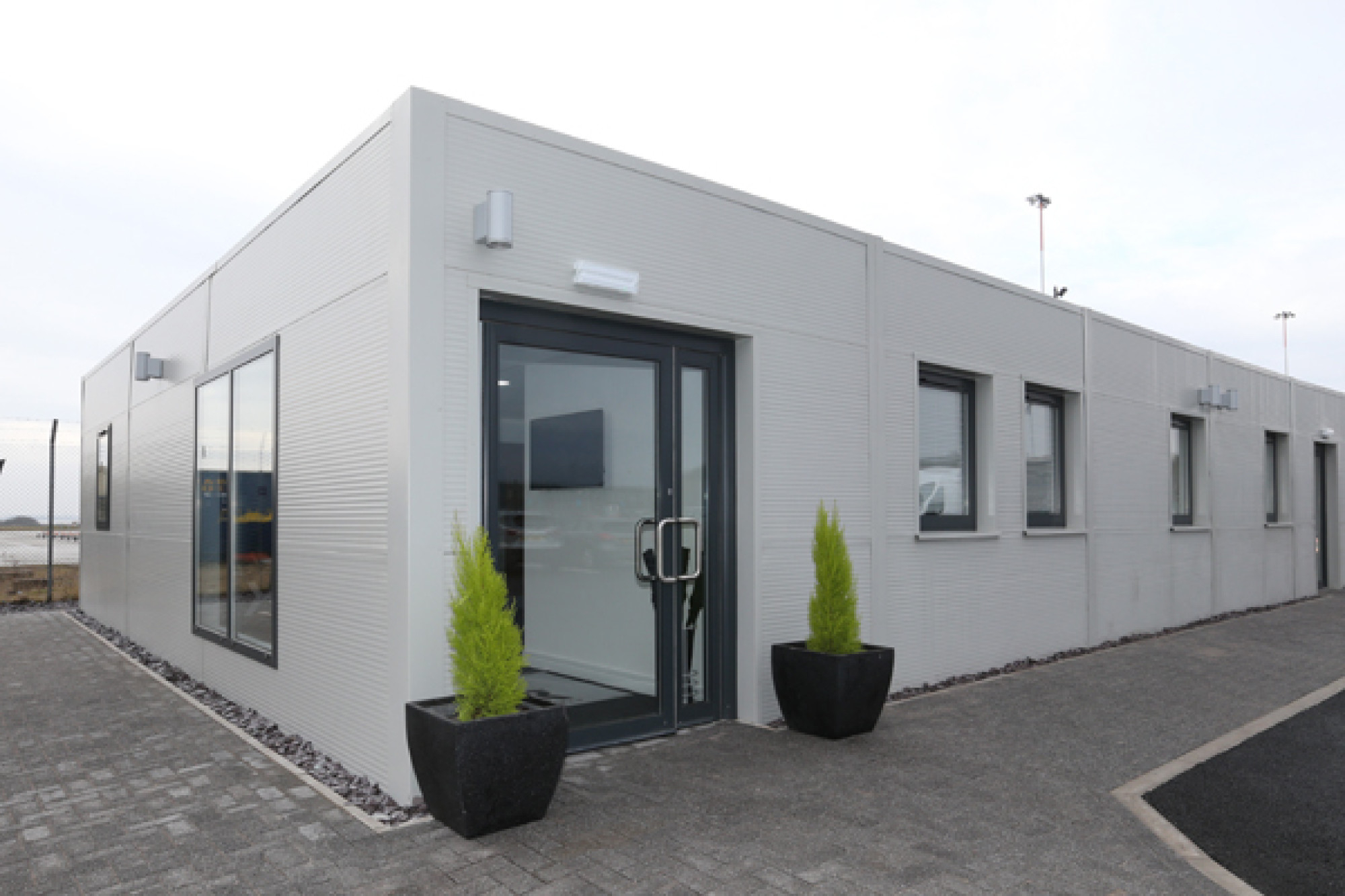 XLR Executive Jet Centres has accelerated its expansion strategy with the opening of its brand new corporate aviation centre at Liverpool's John Lennon Airport on Monday, 5 March 2018.
XLR Liverpool will handle flights to Merseyside with luxurious new facilities as part of an investment with Liverpool Airport to significantly upgrade its private travel experience. The ten-year deal has seen the company invest a six-figure sum in building a dedicated passenger lounge, crew rest facilities, and a conference centre, together with a private parking area for business jets.
Managed by Regional & City Airports (RCA) – part of Rigby Group's aviation division – XLR, which successfully operates at two airports, Birmingham and Exeter, and oversees corporate aviation centres at its managed airports, will use its experience to increase private utilisation of the existing 2,285 metre runway, which is capable of handling B767 and C17 (military) sized aircraft and provides direct links to the entire North West.
Chris Beer, XLR Director, commented: "Liverpool represents a key location in our strategy to provide top rank executive aviation centres across the UK. The city has a thriving cultural economy, two huge football clubs in Everton & Liverpool FC, and provides fast access to some of the UK's most prosperous high-value residential areas.
"Our aim is to make the XLR Executive Jet Centre at Liverpool the natural choice for high net worth individuals travelling across the UK and Europe via the North West for business or pleasure, and we intend to do that by offering an efficient, state-of-the-art terminal that meets the expectations and needs of the most sophisticated private passenger."
Last year, XLR announced its intention to expand operations across the UK. Today's announcement, which underlines the company's determination to fuel rapid growth through a blend of acquisition and organic expansion, marks another milestone in that strategy.
Chris Beer added: "XLR has a proven track record in rejuvenating and maximising corporate aviation markets with a blend of operational efficiency and exemplary customer service, and with the Liverpool deal in place, we are already either running or building seven centres across the UK.
"It will not end there. We see multiple opportunities for the growth across the UK sector and are proactively targeting continued expansion over the months to come."
In February, XLR became one of just three UK FBOs and 100 FBOs in the world invited to join the prestigious Air Elite network. With established product and service standards, customers can consistently experience best in class service at every Air Elite facility around the world.
All Air Elite FBOs are also members of the World Fuel Services Network (WFSN), the trusted global network of quality FBOs selling branded fuel products and related services from World Fuel Services.