XLR expansion hits new heights with latest state-of-the-art aviation centre opening at Bournemouth Airport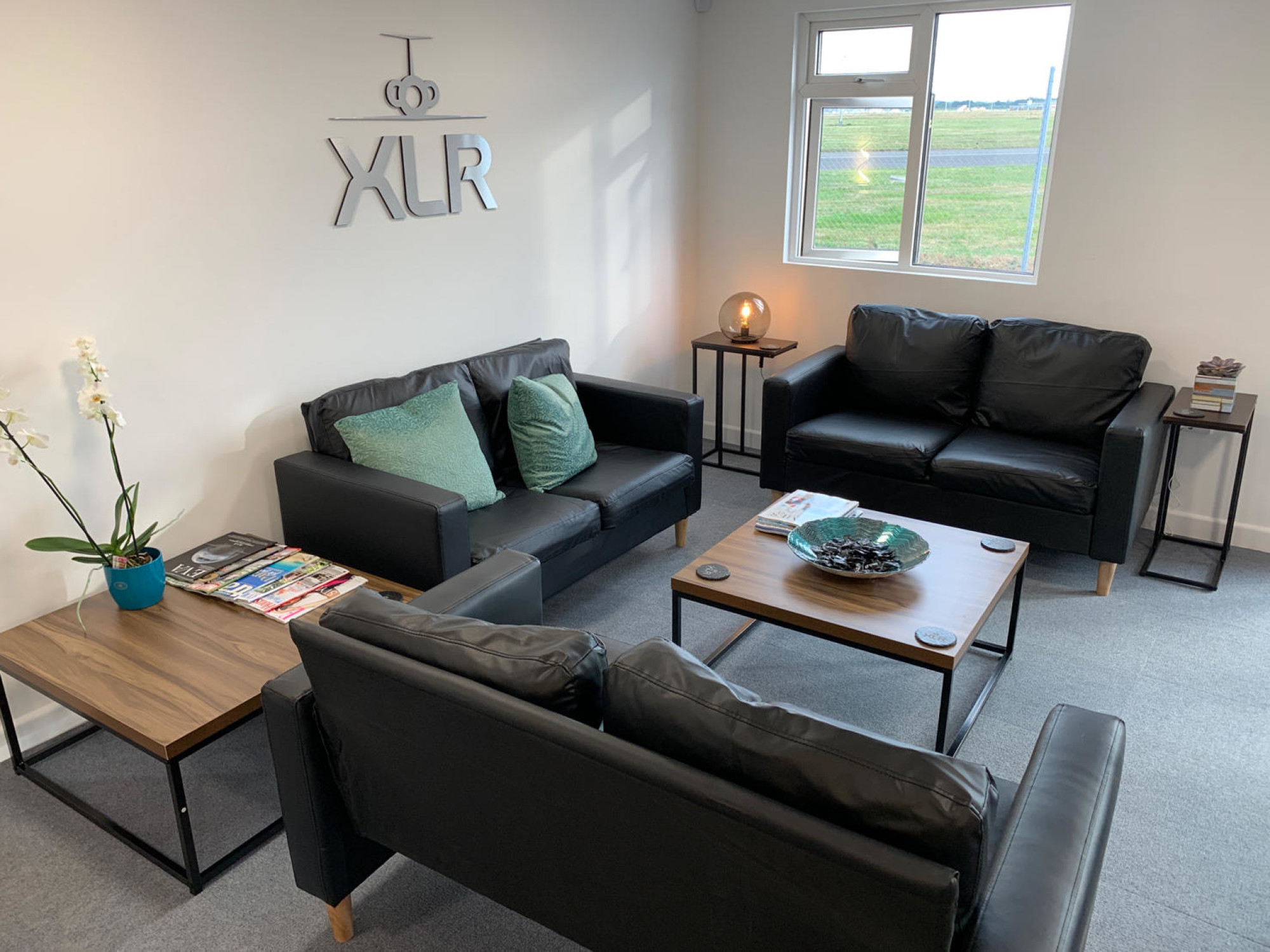 XLR Executive Jet Centres has again accelerated its expansion strategy with the opening of its latest corporate aviation centre at Bournemouth Airport on Thursday, 1 August 2019.
XLR Bournemouth will handle flights to Dorset, Hampshire and the South of England with luxurious new facilities as part of an investment to introduce premium private travel to the region. The substantial investment includes building a dedicated passenger lounge, crew rest facilities, and a conference centre, together with a private parking area for private jets.
Managed by Regional & City Airports (RCA) – Rigby Group's airports division – XLR successfully operates at three airports, Birmingham, Exeter and Liverpool John Lennon, and oversees corporate aviation centres at its managed airports.
XLR will use its experience to increase private utilisation of the existing 2,271 x 45m runway, which is capable of handling up to Boeing 767-300 and Boeing 747 (light load) sized aircraft and provides direct links to the entire South of England.
The new facility is the latest major investment by RCA since it acquired the Bournemouth Airport in December 2017, following the introduction of Ryanair routes, extended summer and winter schedules, and the relocation of Gama Aviation's engineering operation to the airport earlier this year.
XLR has seen significant growth since the acquisition of its Birmingham facility in 2017 and subsequent opening of XLR Liverpool 12 months later. In addition to Exeter, XLR Bournemouth is the latest in a proactive expansion strategy as XLR looks to continue increasing its UK coverage.
XLR signalled its intention to expand operations across the UK with the opening of its Birmingham and Liverpool facilities. Today's announcement, which underlines the company's determination to fuel rapid growth through a blend of acquisition and organic expansion, marks another milestone in that strategy.
Chris Beer, XLR Director, said: "XLR has a proven track record in rejuvenating and maximising corporate aviation markets with a blend of operational efficiency and exemplary customer service, and with the addition of Bournemouth, we are now either running or building eight centres across the UK.
"It will not end there. We see multiple opportunities for the growth across the UK sector and are proactively targeting continued expansion over the months to come."
XLR are members of the World Fuel Services Network (WFSN), the trusted global network of quality FBOs selling branded fuel products and related services from World Fuel Services, and recently introduced the Pet Travel Scheme via its Liverpool facility.